Good Things Fall Apart
Illenium, Jon Bellion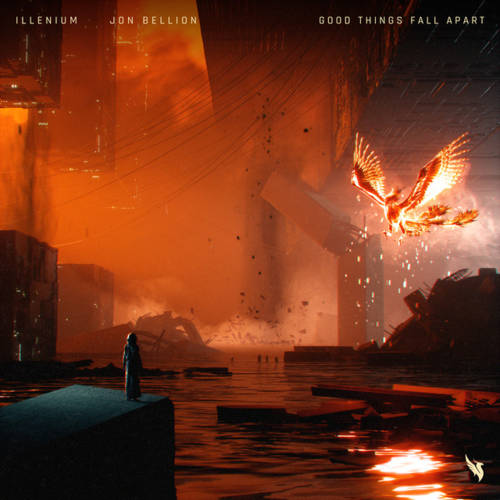 Did you just finish a series on Netflix or Amazon Prime? Or have you just been to the cinema? No matter which, you should definitely continue reading.
Imagine a young pair of friends realizing they have feelings for each other, or a group of friends running on a mountain while watching the sunset. Illenium's new song with Jon Bellion is an anthem that could be played in both of these scenariios and in nearly every movie.
With the track "Good Things Fall Apart", the American musician, DJ and producer Illenium proves again how talented he is. The simple guitar backdrop is the perfect framework for Bellion's vocals and the crossover friendly electronic note makes everything perfect.
It's these artists' first time collaborating, and the outcome is the perfect combination of both styles. You should press play to enjoy this smooth eargasmic peace of music!