Little Help
The BossHoss, Mimi & Josy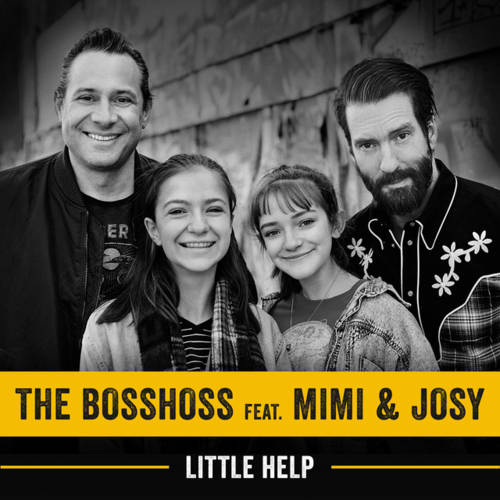 The BossHoss is a country rock band based in Berlin which has been founded in 2004. Since the year 2011 two of the seven members (Alec Völkel and Sascha Vollmer) are coaches in "The Voice of Germany", a reality talent show.
Some days ago the German band released their new single "Little Help". The special thing about this song is the featuring of Mimi & Josy. The sisters (aged 13 and 15) won the final of "The Voice of Kids" and their voices are nothing else but fascinating!
It doesn't matter if you are a big fan of The BossHoss or if you know the German talent shows - this is a unique combination of four talented singers and I'm sure you'll love it! Thumbs up to the band and these two girls with their powerful voices!